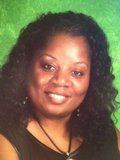 Ms. Debbie Jeffries
Homeless Liaison
For
Holly Springs School District
Email: djeffries@hssd.k12.ms.us
Phone Number: 662.252.2183
Subtitle VII-B of The McKinney-Vento Homeless Assistance Act authorizes the federal Education for Homeless Children and Youth (EHCY) Program and is the primary piece of federal legislation related to the education of children and youth experiencing homelessness. It was reauthorized in December 2015 by Title IX, Part A, of the Every Student Succeeds Act (ESSA).
Research and data, including surveys of homeless and formerly homeless youths, indicate that experiencing homelessness can have significant negative impacts on children academically, socially, and emotionally.
Ø Homeless students experience greater school mobility than their non-homeless peers. School mobility can cause interruptions to a child's education and is associated with lower school achievement and increased risk of dropping out of school.
Ø Homeless students are at a greater risk of being chronically absent than their non-homeless peers.
Ø Chronic absenteeism is associated with lower academic achievement and higher dropout rates.
Ø Homeless students face significant gaps in high school graduation rates compared to their peers, according to data from the States that disaggregate graduation rates for homeless youths.
If you have any questions or need assistance, please contact Ms. Debbie Jeffries at the district office using the contact information listed above.