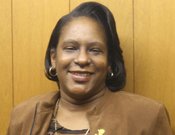 Eileen Dowsing, Federal Programs Director
The purpose of Federal Programs is to provide opportunities that will enhance students' educational endeavors beginning as early as pre-kindergarten. These programs are designed to promote student achievement as each student acquires the knowledge and skills necessary to be proficient on the state curriculum in the areas of language arts/reading and math, as well as, supplement the character education and drug-free curriculums that are addressed in each school.
Federal allocations supplement the programs that are currently in place within the district to increase student achievement. Schools with forty percent (40%) or more students from low-income families qualify to provide schoolwide programs to all students. For the 2013-2014 school year, all schools in the Holly Springs School District meet this criteria and operate schoolwide Title I programs.
Through a consolidated approach of planning and review of the comprehensive needs assessment data, the district utilizes federal funding allocations to support quality educational opportunities for all students. Federal programs provide funds to enhance the educational programs of the schools in order to raise academic achievement of all students in the Holly Springs School District. These federal allocations support efforts such as effective programming, quality professional development, extensive parental/community involvement and the provisions for safe and orderly environments conducive to teachers teaching and students learning.
The Holly Springs School District operates the following federal programs:
· Title I, Part A Basic:
Title II, Part A:
Designed to increase academic achievement by improving teacher and principal quality; increase the number of highly qualified teachers in the classrooms; improve the quality of principals and assistant principals in schools; and increase the effectiveness of teachers and principals by holding LEAS and schools accountable for improvements in student academic achievements
Federal funds are set aside for local students who attend Holy Family Elementary School and Marshall Academy, who meet the same criteria.
If you have questions or concerns about federal programs in the Holly Springs School District, please contact Eileen Dowsing, Federal Programs Director at 662.252.2183 or email at edowsing@hssd.k12.ms.us.